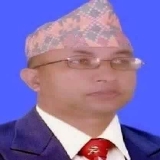 The following is a general outline of the various food sources of the more common vitamins:
Vitamin A – beef liver, fatty fish, milk, egg yolks and cheese.
Vitamin C – oranges, Brussels sprouts, strawberries, broccoli, collard greens.
Vitamin D – canned sardines, mackerel, herring, shrimp, fortifies milk.
Beta carotene – peaches, sweet potatoes, carrots, spinach, acorn squash.
Vitamin E – wheat germ oil, safflower oil, sunflower oil, spinach, wheat germ, better, eggs and oats.
Vitamin K – turnip green, broccoli, cabbage, spinach and beef liver.
Vitamin B1 (thiamine) – wheat germ, ham, beef liver, peanuts, green peas, pork, and brown rice.
Vitamin B2 (riboflavin) – beef liver, milk, yoghurt, avocados, collard greens and yeast.
Vitamin B3 (niacin) – chicken, salmon, beef, peanut butter,potatoes, sunflower seeds and prunes.
Vitamin B% (Pantothenic acid) – beef liver, eggs, avocados,mushrooms, milk, nuts and green vegetables. Vitamin B6 (pyridoxine) – bananas, avocados, beef, chicken, fish, seeds and cabbage.
Vitamin B12 (cobalamin) – beef liver, clams, tuna, yoghurt, milk, cheese and eggs.
Folic acid (vitamin BC) – beef liver, spinach, orange juice, romaine lettuce, beets, carrots, egg yolk, avocados and apricots.
Biotin – beef liver, almonds, peanut butter, eggs, oat bran, unpolished rice, meat and dairy products
* Dr. Ram Bahadur Bohara is the Chairman of the of Nepal Alternative Medical Development and Advisor of Science Infotech.